Dr. Elizabeth Picard wants to welcome you and your children to Tri City Kids Pediatric Dentistry. We have developed a practice that is focused on the needs of kids and created an environment that welcomes children. We invite you to meet our team and tour our office. We want to be your child's dentist in Bay City, and we know that everyone will feel at home with us.
Meet the Doctor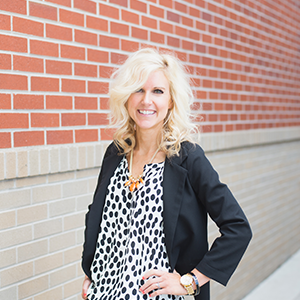 Dr. Elizabeth
Dr. Elizabeth Picard received her bachelor's degree from the University of Michigan. From there, she moved to Florida to attend Nova Southeastern University, where she earned her Doctorate of Dental Medicine degree. Her love of children and passionate for pediatric dental care led her to a residency at the University of Nebraska Medical Center, where she obtained her certificate in Pediatric Dentistry.
Children have specific dental needs, and Dr. Elizabeth loves meeting those needs with specialized and personalized care. Their bright, happy smiles are the reasons she loves being a pediatric dentist. To ensure she is always providing the best possible care, Dr. Elizabeth attends numerous continuing education courses throughout the year, and she stays up-to-date with Pediatric Advanced Life Support training. She is also trained in oral conscious sedation. Dr. Picard has surgical privileges at Covenant Medical Center in Saginaw, Hurley Medical Center in Flint, as well as McLaren Bay Regional Hospital in Bay City, which allow her to provide her patients with the sedation they may need to stay comfortable and get the care they need.
When she's not in the office, Dr. Elizabeth loves spending time with her husband, Dr. John Picard (who is also a dentist) and their two daughters. Together, they love biking, running, skiing, traveling, and trying out new restaurants. She is also a huge Disney fan and loves talking favorite characters and movies with her patients.
Meet the Team
Kelsey
Kelsey is our operating room surgery coordinator. She attends Delta College, where she is pursuing a degree working with children. When she is not at work, Kelsey loves playing with her puppies, trying out new baking recipes, and spending time with her family and friends.
Brenda
Brenda graduated from Delta College as a Registered Dental Hygienist. Along with her husband, Brenda enjoys watching her children's sporting events. In her free time, Brenda likes to camp, do a little crafting, and cook.
Maureen
Maureen, one of our dental hygienists, received her RDH, RDA, and CDA from Delta College. She has two grown children and likes to spend time with them boating, snowmobiling, and eating out. She feels so blessed to have worked with children for the past 27 years. For Miss Maureen, there is nothing better than a great big smile and a high five after a dental appointment!
Pediatric or General Dentist: What's the Difference?
Wondering where you should take your child for dental care? A pediatric dentist treats exclusively children and has been trained in pediatric care beyond dental school. Their training consists of learning to communicate with, educate, and treat children of all ages and needs. Dr. Picard and the Tri City Kids team are all aware of the needs of children when it comes to caring for them and helping them feel comfortable at the dentist.
Tour the Office
Our Bay City, MI dental office was designed with your kids in mind. We don't want them to feel scared about visiting the dentist, so we've created an atmosphere that is warm and welcoming, and we've stocked it full of fun amenities for kids. Visit us once and we're sure your child won't mind coming back!
Digital Technology
At our Bay City, MI dentist office, we use state-of-the-art digital technology to care for your child's smile. Our digital X-rays and digital panoramic X-rays allow us to get a better look at the teeth and jawbone, so we can better diagnose and treat any potential problems.